You need a little of this:
After this:
It's been one of "those" mornings. Rudy woke up on the wrong side of the crib after waking at 4:00am, 6:00am, and finally 10:00am and it's not fun AT ALL! I only got 4 (okay, no need to be a Martyr here.. MAYBE 5) hours of sleep. This was his first Time Out for throwing the container of dish soap (umm..yeah.. don't ask me where or HOW he got it) at his brother's toes. OUCH! After I asked him to pick it up he gladly walked over to the container, picked it up, and threw at ME!!
Good thing I thought to buy me a "Pick Me Up" of Rosey Goodness while grocery shopping today. PLUS, I straightened my hair. Good things can ONLY happen when I do that. Check it out… before and after:
Yay! Someone take me out to eat with my new "do"! 🙂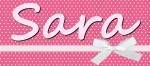 Sara Patterson has been blogging since 2007, but took a break for a couple years to tackle the world of news. She was the Social Media Director for a Houston based market 10 news station for over 2 years, but decided it was time to go back to her roots as a parenting blogger so she can spend more time with her family. She has now become an independent social media consultant for a variety of clients such as Hunger Free Texans and Downtown Galveston. Follow her personal Twitter account
@SocialNewsSara,
blogging account
@Family_Appeal
.
Latest posts by Sara Patterson (see all)