Have you ever had a day, where you realize that a big change is happening in your life? I think my family is in that "moment of change".
The first thing that really stung my heart is this:


Do you want to know what that picture is? My childhood home. My grandparents still live on that street and when I visited I saw my home.. my old home.. like this. My parents sold it years back and the new owners seemed to have abandoned it. Well, there is a longer story to it, but they ARE fixing it up, but how could they let it get this bad? It breaks my heart because all I saw as I walked passed was my childhood memories. In fact, I saw my oldest son when he was 6 months old with Papi (his grandpa, my dad) in that very yard. I have a picture of them just hanging out in the green grass.. Zach discovering the texture of it and Papi inhaling the youth of his grandson.
This is us walking passed it
I found out today that the company my Dad works for just got bought out and the future of his job is uncertain. My brother works for that same company and same goes for him. My mother and I discussed their plans if a settlement package is offered.
My sweet, sweet, Dodge Grand Caravan has officially died on me. This is the 5th time we've had to fix it. I think it's been the alternator, the brakes, the radiator, and some other things I can't remember. We've put more money into that van than we should have and I AM DONE! No more! I'm on the look out for a van that we can buy cash because we can't afford a car payment… unless we don't want to eat.
The economy is so shaky and it's getting a little scary for me. Hubby's business is extremely slow because of it and I actually muttered the words "Modern Day Depression" to him.
I found myself asking God, "Can you spare some change?" Not actual, literal change as in money, but the changes that seem to be looming for our lives. I know change is good, but man.. it's scary!
What about you in the Bloggy World? Are you feeling nervous about the economy?
It's kinda comforting to know that some things will never change. I found this picture on my camera when I unloaded my pictures from visiting my family in TX.

My Sister and Papi are still just as dorky as before! 🙂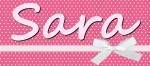 Sara Patterson has been blogging since 2007, but took a break for a couple years to tackle the world of news. She was the Social Media Director for a Houston based market 10 news station for over 2 years, but decided it was time to go back to her roots as a parenting blogger so she can spend more time with her family. She has now become an independent social media consultant for a variety of clients such as Hunger Free Texans and Downtown Galveston. Follow her personal Twitter account
@SocialNewsSara,
blogging account
@Family_Appeal
.
Latest posts by Sara Patterson (see all)