The first few days into summer, I buckled all three kids in the van to head to our local library. We wanted to sign up for the Summer Reading Program and the oldest two were very excited. I, however, was not when I heard this coming from the backseat:
Abby: It's mine, don't touch it!
Abby: MOM!!! He touched it!!!!
Abby: *Gasps* I said don't touch it!!
Abby: If you touch it again, I'm telling!
Abby: ZACH! I'm gonna touch yours!
Zach: Abby, you touch your own, got it?!
Abby: You touched mine! NO FAIR!
Mom: *Looking in the rear view mirror*Touched what?! What is the BIG deal?
Abby: My air, Mom! He's touching my air!
Zach: This is my air, get your own!
*Jaw Drops* Are they serious? Get your OWN air?
When does school start again? August?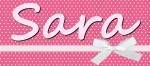 Sara Patterson has been blogging since 2007, but took a break for a couple years to tackle the world of news. She was the Social Media Director for a Houston based market 10 news station for over 2 years, but decided it was time to go back to her roots as a parenting blogger so she can spend more time with her family. She has now become an independent social media consultant for a variety of clients such as Hunger Free Texans and Downtown Galveston. Follow her personal Twitter account
@SocialNewsSara,
blogging account
@Family_Appeal
.
Latest posts by Sara Patterson (see all)