I was listening to the radio the other day where the on air personalities were discussing their gym experience. Apparently, both DJ's go to the same gym and were talking about a man there who bothers the other gym goers. How does he do this, you ask? Well, he is of Body Builder type and he lifts the heavy duty weights. While he lifts he grunts. He doesn't grunt once or twice, but quite frequently throughout his work-out. It's gotten to be such a problem that there were LOTS and LOTS of complaints about this guy.
Now, if you were the manager or owner of the gym, how would you handle this? I, for one, don't see a problem with the grunting. I usually get lost in my running and iPod that something like that wouldn't bother me. If I was the owner with more than a handful of complaints.. well that's different. So, instead of maybe talking to the "grunter" face to face about this issue what did management do? They put up a HUGE, LOUD, BOLD sign that read:
NO GRUNTING ALLOWED! GYM POLICY!
How tacky is that?! Everyone that works out there KNOWS why this sign was put up and not only was it a poor decision on the part of management, in my personal opinion, but it embarrassed the poor grunter who's there just to lift weights! *grunt*
I guess as I listened to these people talk about this incident it frustrated me because as a society we've put pressure on everyone to become this uniformed, cookie cutter, culture.
NO QUIRKINESS ALLOWED! CULTURE POLICY!
I'll use Moms as a prime example. It seems we are pressured to dress our children in certain brands of clothing, be in certain play groups, drive certain vehicles, and are frowned if we aren't molded so perfectly like the other Moms with their Bugaboo Strollers.
My son, God Bless him, is a quirky one. He's six years old and is probably the most intelligent 6 year old I know (I can be biased because he's my son). Anywho, he has what I call a sweet quirk of OCD. It doesn't bother me because it has actually improved since last year. Yesterday, we went out to eat at Jason's Deli as a family. While we waited for our food I saw Zach in a bit of a trance while his lips moved. I know better than to interrupt him when our table is so quiet to begin with. I mean, why mess up a good thing? After a few minutes he says, "50!" Fifty? Fifty what? "50 tables, Mom!" He counted the tables one by one because in his little mind he just HAD to know how many table were in each row, each aisle, and in the entire deli. Another sign of his sweet quirkiness came out while we ate breakfast together. It was just him and I because Abby and Rudy had finished earlier. As we were eating and chatting up about his trip to the mountains he says, "Hold on. Wait." As I "wait" he walks over to the other end of the table and pulls the table cloth just a tad. It was a bit uneven on the sides and apparently it bothered him.. it needed to be symmetrical.
Now, as a Mom, I see his quirks and love him that much more. He's cute and we have a handle on the OCD. But it would break my heart if he was ever singled out as the "grunter" at school or a public place. So, you might be the gym goer who complains about the grunting, but just ask yourself, "Is it REALLY that big of a deal to the point of embarrassing someone? Really?"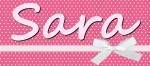 Sara Patterson has been blogging since 2007, but took a break for a couple years to tackle the world of news. She was the Social Media Director for a Houston based market 10 news station for over 2 years, but decided it was time to go back to her roots as a parenting blogger so she can spend more time with her family. She has now become an independent social media consultant for a variety of clients such as Hunger Free Texans and Downtown Galveston. Follow her personal Twitter account
@SocialNewsSara,
blogging account
@Family_Appeal
.
Latest posts by Sara Patterson (see all)