One of the things I dreaded the most on the arrival of coming back home from vacation was the dreadful stack of mail. Bills, Bills, Bills, Junk mail, more Bills.. but to my surprise I found lots of goodies to brighten up my day..er..my night. We got home really late and I couldn't help but check out the mail till hubby says, "Hun, the mail will still be there tomorrow. Let's go to bed." OK!
Check out my Goodies from my Good Mail Group:
Jody really knows my children's weak spot and sent me some McDonald's Gift Certificates. Yeah, we'll be there for ice cream very soon!

Kristin must have known I like sweet smells and sent me some soapy goodness.

Steph over at the Daily Grind sent me this cute, handmade frame with some refreshing gummy gum! 🙂

Finally, Kelli gave me fun smiles with her cutsie cupcake card, yummy chocolate, and Extra Gum.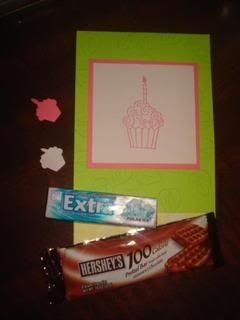 All my sweet mail really brightens up this girls day! I can't wait to get my next batch sent out because it feels just as good to send it as it does to get it! You Good Mail Gals are so fun! Thanks so much!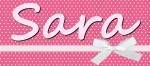 Sara Patterson has been blogging since 2007, but took a break for a couple years to tackle the world of news. She was the Social Media Director for a Houston based market 10 news station for over 2 years, but decided it was time to go back to her roots as a parenting blogger so she can spend more time with her family. She has now become an independent social media consultant for a variety of clients such as Hunger Free Texans and Downtown Galveston. Follow her personal Twitter account
@SocialNewsSara,
blogging account
@Family_Appeal
.
Latest posts by Sara Patterson (see all)