I recently finished a 3 week vacation trip to Texas. It took us 2 days to drive there and 2 days to get back. The in-between was great.. visiting family, lots of shopping, eating out, eating in (Home Cooked Meals are always a smile maker), parties, catching up with old friends, and so much more. So, let me ask you. Would you make a trip where you would be in the car 8-10 hours, for 4 days, with 3 small children all ages 6 and under? Are you chicken?! Bock Bock Bock! I kinda cringed at the thought of all the driving, but it went surprisingly well. Rudy didn't have any freak outs of crying the whole way home. Our Nintendo DS's and new DVD player worked as a great distraction.
As we enjoyed the drive we ran across a few crazy and unusual things. One being a State Trooper running smack dab in the middle of the highway TOWARD us! We thought he was trying to pull us over and quickly realized that NO he was trying to get drivers to slow down because a HUGE ENORMOUS Emu was on the loose! Yes, we look to our right and there are a bunch of police officers trying to rope this huge bird! It was a crazy yet funny sight to see.
We passed quite a few big College Campuses including A&M, Baylor, Grambling, Georgia Tech, Louisiana Tech, University of West Alabama, and a few others that I can't think of right now. Fruit & Veggies stands were abundant in the Waco area where we picked up the biggest and sweetest Watermelon we could find. Cow Pastures and Corn Fields seemed to be the highlight for my 4 year old who you would of thought saw Jesus himself the way her eyes lit up with each Cow, Tractor, or Field we passed. That portion of our trip was long, stressful, and umm..yeah.. I probably won't throw in that route next time. I guess the city scenery is more me and field after field really bored me to death.
The final big laugh of our trip came when we saw this:


This sweet little chicken was going 75mph down the road on the back of this truck. All the others were in small cages, but this one, for no reason we could think of, was out of the cage and enjoying the wind in it's feathers. It got me thinking… Glad I wasn't too chicken to make this trip because I had a Blast! I'm glad to be home though and so are the kids. It'll take a few days to get back in the groove and recuperate though.
Check out more pics of our fun time:
At Incredible Pizza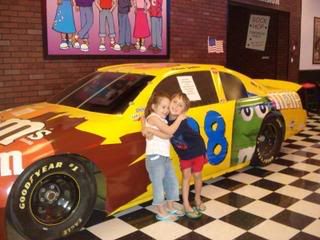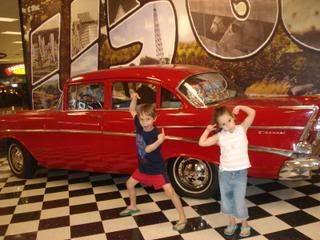 4th of July Fun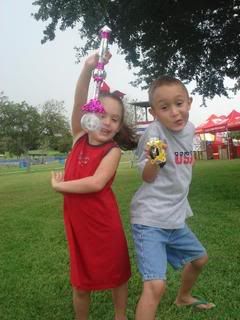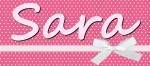 Sara Patterson has been blogging since 2007, but took a break for a couple years to tackle the world of news. She was the Social Media Director for a Houston based market 10 news station for over 2 years, but decided it was time to go back to her roots as a parenting blogger so she can spend more time with her family. She has now become an independent social media consultant for a variety of clients such as Hunger Free Texans and Downtown Galveston. Follow her personal Twitter account
@SocialNewsSara,
blogging account
@Family_Appeal
.
Latest posts by Sara Patterson (see all)