So, as I type, I'm in a hotel room with 3 children…one who is screaming what could only be obscenities, but I will never know because he's 16 months and the words are quite utterly gibberish.
We're headed on our long, much awaited Summer Vacation. Hubby has to stay in NC to work, but the kids and I off for a fun road trip. Yes, our Sippy Cups will be traveling the highways of South Carolina (where we are now), Georgia, Alabama, Mississippi, Louisiana, and our final destination…………….The Great State of Texas.
Don't fret my bloggy friends, my ramblings will continue as I beg for time off other peoples laptops and home computers. My laptop was apparently dropped off the kitchen counter by someone, who has yet to admit it and now the screen is literally cracked. My poor baby!
My entries will be short for the next 3 weeks, but know that this Momma will be relaxing, laughing, and having fun with the fam! 🙂
Happy Sippy Cup Vacation to Me!!!!!!!!!!!!!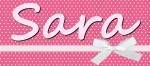 Sara Patterson has been blogging since 2007, but took a break for a couple years to tackle the world of news. She was the Social Media Director for a Houston based market 10 news station for over 2 years, but decided it was time to go back to her roots as a parenting blogger so she can spend more time with her family. She has now become an independent social media consultant for a variety of clients such as Hunger Free Texans and Downtown Galveston. Follow her personal Twitter account
@SocialNewsSara,
blogging account
@Family_Appeal
.
Latest posts by Sara Patterson (see all)