We do this every year, my husband and I. We always sit together and watch the NBA playoffs, decide who we like, and cheer for them for the finals. There is no time throughout the season to watch the regular season games unless our beloved Houston Rockets are doing well. I'm glad my hubby reminds me to watch because I enjoy those times with him and actually have a really great time.
Last night, the Celtics pulled the biggest comeback in NBA Finals history! That's right! They were down 24 at one point in the game and won it 97-91. AMAZING! One player that, to me, was unknown is Paul Pierce. He is only unknown to my eyes because of my lack of game watching, but he is all the buzz lately. When he was interviewed after the game, he was asked, "What did you tell the guys? You were down by 24.. How do you rally back?" He looks up to the sky pointing to God and says, "I just told them don't look at the score, fella's."
Don't Look at the Score
Is it that easy to pull the biggest victory of all time by just NOT looking at the score?! I guess for the Celtics it is. Not sure why that phrase is etched in my head this morning, but I feel defeated… I'm losing 3-1 right now. The kids are all over me. Rudy decided to scream and tackle me this morning because my Mommy hands can't make pancakes fast enough! His defense is outstanding. Abby is whining over all the small things and stomping her feet. Yeah, a technical foul should be called on player number 2..er.. child number 2. At least Zach is semi happy, but it took him waking up at the crack of dawn, after going to bed at 11:00, to gain that overtired look of boredom. He hates sitting the bench.
Don't Look at the Score, Sara.
Look Up.
God can get you through this.
Maybe if I point a finger up like Paul Pierce did?
Yeah, that's the ticket.
Should I squeeze out a tear or two?
Don't Look at the Score.
Ah it worked because the star player off the bench for the Mommy Team is whistled in. Daddy is walking down the hallway to help with the double team. Yessssssssss!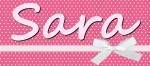 Sara Patterson has been blogging since 2007, but took a break for a couple years to tackle the world of news. She was the Social Media Director for a Houston based market 10 news station for over 2 years, but decided it was time to go back to her roots as a parenting blogger so she can spend more time with her family. She has now become an independent social media consultant for a variety of clients such as Hunger Free Texans and Downtown Galveston. Follow her personal Twitter account
@SocialNewsSara,
blogging account
@Family_Appeal
.
Latest posts by Sara Patterson (see all)