Yesterday I blogged about how happy I was that school is out for the Summer. This has actually been the longest and hardest year for my Zach since the start dates were different in Memphis (Where we started the Kindergarten Year) and Charlotte (where we ended the Kindergarten year). I was eager to finish up with this agonizing year. I was quietly day dreaming about how awesome it would be to sleep in past 5:45am, not have to pack lunch, and not have to wait on a bus in the afternoons.
I admit it. I was wrong.
Today the happy feelings dissipated as I drove my son home from his last day of Kindergarten. My eyes were teary when I saw him run up to a classmate outside to tell him goodbye. My heart thumped faster when he hugged his teachers for the last time. My thoughts of sleeping in were gone when I heard him say, "Mom, can we find my bus before we get in the van? I want to give my bus driver a hug." Awe! I love this child and that's when I saw his face. Yes, he's ready for summer fun, but he's going to miss his school life. He's going to miss the bus drive, the journal work, and recess with friends.
I know there is next year and TONS more years to come, but this one was really important to us because:
1. This was his first year of real school
2. We moved mid year so it was really difficult for him.
3. His anxiety and shyness has always been an issue and he has overcome both in a dramatic fashion due, in large part, to the wonderful staff at our Elementary.
4. He has developed a personality all his own and it's nice to see him laugh more, play more, and relax more.
He has grown in all aspects because of this ONE year of school and I think I'm a little sad and happy all at the same time. Bittersweet, mind you.
I love you sweet boy and we're soo proud of you. You're officially a First Grader! Oh yeah!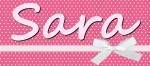 Sara Patterson has been blogging since 2007, but took a break for a couple years to tackle the world of news. She was the Social Media Director for a Houston based market 10 news station for over 2 years, but decided it was time to go back to her roots as a parenting blogger so she can spend more time with her family. She has now become an independent social media consultant for a variety of clients such as Hunger Free Texans and Downtown Galveston. Follow her personal Twitter account
@SocialNewsSara,
blogging account
@Family_Appeal
.
Latest posts by Sara Patterson (see all)