I woke up. I walked, sleepily, to my life-saving coffee pot to flip that switch that usually whispers something like, "I love you Sweet Sara. I am the ONLY one on your side." INSTEAD, the whisper was overworked and weak, "I tried sweet girl.. I tried, but I just can't make it. Tell the tea kettle I love her."
*sigh* My coffee maker leaked most of the water that I poured in there the night before and it soaked my counter and floor. It didn't stop me from "trying" to make my liquid-pick-me-up though. My coffeemaker, although in ICU, still made me 4 cups this morning. I'll be happy when the budget allows for a new coffee maker.. Can we say Bunn?
After a shower, email, and my hot beverage (My 3 favorite things by the way) it was off to wake up Rude. I was not, AT ALL, prepared for the smell of death that would cover me from head to toe. Somehow, he thew up in the middle of the night. I didn't hear him which is disappointing because I hear EVERYTHING, down to the ticks of a wall clock. We had to actually take our wall clock down, from the other side of the house, because it was keeping me awake. I hear EVERYTHING! I recruited sleepy-news-watching husband off the couch to help with clean up as we had an early Well-Baby check up on the agenda.
Immunization, Zyrtek, and Eczema talked out, we headed home to nestle into the cool house. Tomorrow marks the last day of school for my Kindergartner. AH, FREEDOM!! I hear it calling! No more early morning bus stops. No more studying spelling words and fits when early bed time comes around. No more packing lunch only to see he didn't eat much of what I packed. No more PTA newsletter. No more homework, tests, and teacher meetings (although I must say that was pretty limited at this school.. I love our Elementary). No more. No more. The end is near. The sunshine is coming and it feels good!
Oh wait, the sun has been here. What else produces 100 degree weather?! I cringe at the thought of traveling to the place that's hotter than the surface of the sun.
Texas.
Frizzy hair.
The lone star state of humidity.
Family makes up for that though. Anyone up for a 'Stros game?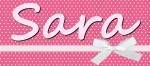 Sara Patterson has been blogging since 2007, but took a break for a couple years to tackle the world of news. She was the Social Media Director for a Houston based market 10 news station for over 2 years, but decided it was time to go back to her roots as a parenting blogger so she can spend more time with her family. She has now become an independent social media consultant for a variety of clients such as Hunger Free Texans and Downtown Galveston. Follow her personal Twitter account
@SocialNewsSara,
blogging account
@Family_Appeal
.
Latest posts by Sara Patterson (see all)