Christians aren't perfect, We're just forgiven.
You've heard that phrase more times than you can count right? I remember reading a discussion, on a forum, about how those words..that phrase.. is highly taken out of context. Some of these people were saying that Christians act up just because we can. We speed just because we can. We let out that Monday curse word because we can. We have an "out", an excuse. It gives us a way of explaining our actions without taking responsibility for them. God will forgive us anyway.
I'm here, before you, on a Saturday morning, after my 3rd cup of coffee, a trip to the grocery store with three small children, after witnessing a chocolate donut and strawberry milk spill onto my already dirty carpet…. to say we, Christians, are normal. We're just like you. We're just like the hippie earth mother or the business woman at Bank of America. We're normal. We have sin. We struggle with sin. We sometimes find it hard to keep that curse word in or stay below 35 mph on a road that SHOULD be 45. We struggle and we don't do it because "we can". We struggle because that's how we're made. Everyone.
I recently witnessed a "borderline" Christian make their decision to stop believing in Christ because of the actions of another Christian. They said that all Christ followers are hypocrites and used that person to demonstrate the double life we live. It hurts my heart that it would drive them to just give up faith in God. I know I struggle. My husband struggles. My neighbors struggle. My best friends. My friendly cashier at the grocery store. My son's bus driver, his teacher, his principle. We ALL struggle, but it doesn't mean we are leading double lives. It doesn't mean that we aren't praying for God to change us or we aren't trying to improve our lifestyle. We're a bunch of misfits trying to make it work.. follow Christ, be a witness for Him, and show others that we are just like them, but have found the Grace.. the FREE gift from God.. that is theirs to have as well.
I think I'm just aggravated at the fact that someone who IS genuinely trying to be an example for other Christians gets pulled through the muck because,GOODNESS, they made a mistake. They are making a mistake or they are talking about making a mistake. If a fellow Christian came to me and said, "Sara, I'm really struggling with thoughts of another man" or "Sara, I have a drinking problem" I wouldn't just judge them and think what a hypocrite. That's where good Godly advice is needed, prayer is needed, and faith that the Holy Spirit will work in their lives is needed.
Christians are SOOOOOO not perfect. Christians will never be perfect. Christians will never CLAIM to be perfect. We take it one day at a time with Christ by our side.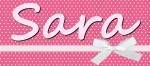 Sara Patterson has been blogging since 2007, but took a break for a couple years to tackle the world of news. She was the Social Media Director for a Houston based market 10 news station for over 2 years, but decided it was time to go back to her roots as a parenting blogger so she can spend more time with her family. She has now become an independent social media consultant for a variety of clients such as Hunger Free Texans and Downtown Galveston. Follow her personal Twitter account
@SocialNewsSara,
blogging account
@Family_Appeal
.
Latest posts by Sara Patterson (see all)