Harsh Title I know, but Geez already! My 16 month old is as cute and unique as they come. He's actually quite different then the rest of us in every way, shape, and form.
First of all… He's a lefty. Yup. That means he'll have impeccable handwriting and be impossible to pitch to when he plays baseball. Another quirk, he's allergic to peanuts… THAT means no peanut butter goodness of any kind in this house unless it is far far away from this child. He likes to go through my kitchen trash can when I'm not looking. He has a fetish for the boxes that ziploc bags come in and likes to take them to bed with him. As soon as he wakes up he heads for the patio door, much like a doggie that needs to go out first thing in the morning. I catch him basking in the sun doing just about nothing. I guess the warmth makes him feel good. He bites. A lot.
The thing that is bothering me most of all is this:
and this..
"The Blankie" dies if Mama isn't embedded into this boy's vocabulary!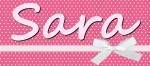 Sara Patterson has been blogging since 2007, but took a break for a couple years to tackle the world of news. She was the Social Media Director for a Houston based market 10 news station for over 2 years, but decided it was time to go back to her roots as a parenting blogger so she can spend more time with her family. She has now become an independent social media consultant for a variety of clients such as Hunger Free Texans and Downtown Galveston. Follow her personal Twitter account
@SocialNewsSara,
blogging account
@Family_Appeal
.
Latest posts by Sara Patterson (see all)