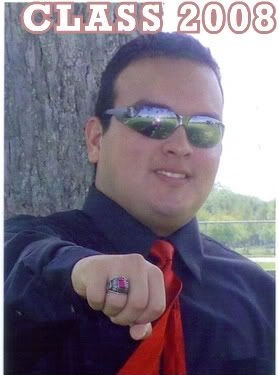 It's May 31, 2008. I dreamt of this day YEARS ago. It seems so silly, but I used to picture myself in the stands at Stallworth Stadium as we yell, scream, and let go of dozens of maroon & silver balloons into the air. I could see all of my family trying our hardest to keep my children from being so rowdy as we concentrate on the next name called.
"Andrew F. Montez"
I can hear it now and it brings tears to my eyes, because as I pictured this day and I longed for the day my baby brother graduates high school… it's here.. and I can't be there. I'm miles and miles away thinking about how I WANT to be there and celebrate with my family. Man! I miss them.
It's not just ANY graduation either. I know at times we thought it would never come because Andrew is special. He is amazing. He can make anyone smile. His heart is HUGE and you can see his passion when he's playing basketball or any sport in Special Olympics. He works so hard and has fun doing it.
Today, I can't be there like I wished, but I'll get there as soon as I can. I'll hug you, as soon as I can and I'll tell you how proud I am…. as soon as I can.
You've done it.
You are there.
You ARE the Class of 2008!
I love you dearly, little brother, and we are so proud of who you've become after all these years!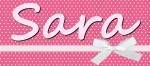 Sara Patterson has been blogging since 2007, but took a break for a couple years to tackle the world of news. She was the Social Media Director for a Houston based market 10 news station for over 2 years, but decided it was time to go back to her roots as a parenting blogger so she can spend more time with her family. She has now become an independent social media consultant for a variety of clients such as Hunger Free Texans and Downtown Galveston. Follow her personal Twitter account
@SocialNewsSara,
blogging account
@Family_Appeal
.
Latest posts by Sara Patterson (see all)