It's Friday morning and my Kindergartner is not at school. It's not a Holiday. It's not Teacher Work Day or even a Sick Day. It's Clown Day at our Elementary. The Principle promised the upper grade children if they reached a certain goal for AR test points he would come to school dressed up as a clown. Wonderful concept, great motivator, kids were ALL over that. They not only reached their goal, but surpassed it without looking back. Great Job!
My son had nothing to do with that though. He doesn't do AR yet. As proud as I am of our school, my tears came flowing down when my son came home from school anxious, teary-eyed, and a bit nervous.
Zach: Mom, Can I skip school on Friday?
Me: No honey, you can't. School is almost out.. just a couple of weeks.
Zach: I can't! I can't go to school. I'm scared of the clowns!
I wrote his teacher a note to see if maybe there was a way for her to just keep him away from the Principle as much as possible. She said she would do her best and empathized with him because, she too, was scared of clowns. I mean, who isn't? Have you SEEN Stephen King's It
? She also told me that the older kids are being encouraged to dress up as clowns. *Hands on cheeks* No, this would be Zach's worst nightmare, all rolled into a school day from the fiery pits of hell. I don't use that word much, but my anxiety covered child would have a nervous breakdown and probably have nightmares for weeks. I couldn't send him. Not today.
As a mother, I want to protect him, but at the same time I need to teach him to take things lightly, laugh a little, take chances, and know that God knows his fears and will take him in His arms each and every time they creep up. I encouraged him to go to school today to no avail. His cries and emotions were too much for this Momma.
What would you do? As a Momma, would you send your child to school? Let me know. Please. It was a tough call for me, but, in my honest opinion, one that needed to be made…………………………………… or did it?
We're off to "clown around" at the library!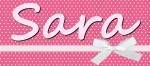 Sara Patterson has been blogging since 2007, but took a break for a couple years to tackle the world of news. She was the Social Media Director for a Houston based market 10 news station for over 2 years, but decided it was time to go back to her roots as a parenting blogger so she can spend more time with her family. She has now become an independent social media consultant for a variety of clients such as Hunger Free Texans and Downtown Galveston. Follow her personal Twitter account
@SocialNewsSara,
blogging account
@Family_Appeal
.
Latest posts by Sara Patterson (see all)