The other morning, before bus stop time, Zach tells me, "Mom, I know what 3 times 4 is." Ok, tell me. "It's 12. I also know what 3 times 5 is. It's 15." He went through the three's and I'm thinking to myself he must have memorized these from a book he is so smart.
Don't get me wrong here, I am a proud Momma of a very intelligent 5 year old, but multiplication in Kindergarten? It's unheard of! I remember struggling with my multiplication charts in the 3rd grade! Am I wrong here?

I actually didn't make a big deal about it until the next day where he tells me, "Mom, give me a times problem." I went through the zero's, one's, two's, three's… all the way up to the ten's. He knew them ALL!
Finally I asked him, "Hun, are you learning these in class?" I knew they weren't because I look at the work he brings home and haven't seen any multiplication problems there. He says, "Well, I learned the three's on my Leapster and then I just figured out how to do 'em." HUH?! NO way! You're a genius! You're the smartest child ALIVE!!! I should have known because about 6 months ago he was reciting the ABC's backwards.. I can't even do that!
What's bothering me is not the fact that within 5 years he'll be ultimately smarter than me, but that I doubted his knowledge to begin with. It brings me back to another morning where I doubted him.
It was a Sunday at church in Memphis. As we arrived at the children's rooms to pick up the kids I was pretty grouchy particularly convicted about the sermon and the lesson in Sunday school class. Hubby grabbed up the younger two and quickly took them to the van while I waited for Zach. As he came to the door his SS teacher pulled me to the side and said, "I wanted to be the first to tell you Zachary accepted Jesus as His Lord and Savior today." With tears in her eyes she said, "He's saved, hun." I cried too, but got a little angry that she would tell me that. He's FIVE! Just turned FIVE! Five year old's aren't capable of making decisions like this. NO! She's wrong and for her to lead me into believing this, is beyond me. As we spoke with Zach that afternoon, just me and Daddy, we decided he didn't understand what being saved meant.. not yet.
When we moved to NC, we visited quite a few churches. At each and every one I got that little talk from his teacher or a letter in the mail telling me of Zach's decision to follow Christ. Why are they doing this to me!? He's FIVE!
Fast forward to dinner about a month ago:
Abby: Mom, when is Daddy coming home from his Business trip?
Me: He'll be home tonight hun.. really late. You'll be in bed.
Abby: But how am I going to know he's here if I can't see him?!
Zach: Abby, it's like Jesus. Just because you don't see him doesn't mean he's not here. *Points to his heart* It doesn't mean he's not here in our heart. His spirit is in us because we know he saved us when he died on the cross. *Takes a bite of chicken* It's like that Abby.

*Jaw Drops* Why did I doubt he could be saved at this age? Why did I doubt, Lord. Forgive me. Who knew I would have a Genius and Evangelist? Man, I love this child!
3 John 4
I have no greater joy than to hear that my children are walking in the truth.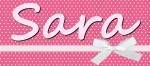 Sara Patterson has been blogging since 2007, but took a break for a couple years to tackle the world of news. She was the Social Media Director for a Houston based market 10 news station for over 2 years, but decided it was time to go back to her roots as a parenting blogger so she can spend more time with her family. She has now become an independent social media consultant for a variety of clients such as Hunger Free Texans and Downtown Galveston. Follow her personal Twitter account
@SocialNewsSara,
blogging account
@Family_Appeal
.
Latest posts by Sara Patterson (see all)