The other day I asked my daughter to clean her room. We've started a chore list for the older children ,trying to form good habits to help Momma out. So, after quite a bit of whining, crying, and "trying" to get out of it, she finally gives in and
throws all her stuff in her closet and under her bed
cleans her room spotlessly.
I'm giving Rudy a bath at the time of accomplishment and she marches into the bathroom with a wrinkled eyebrow. She points that sassy little finger at me and says, "Tomorrow, I want to sell ALL my toys, ALL my Bawbies (Barbies), my doll house, my Polly Pockets, my everything. You got that!?" I, literally, fall out laughing. I manage to regain composure and tell her, "Well, hun.. I'm not sure why you want to sell everything, but wouldn't it be nicer to just give it away to a little girl who doesn't have such fun toys?" She throws her hands in the air and says, "Mom, I don't care WHAT you do with the stuff.. I just don't want to clean it over and over, everyday, for my entire life!"

Point taken. I'm not giving her "Everything" away, but I plan to weed out her room, the boys rooms, and the playroom. It seems we've gotten carried away with toys and entertainment that I didn't even realize that ALL the cleaning I do is mostly THEIR stuff, THEIR toys, THEIR junk.
I found this AWESOME community of givers in the 29-Day Giving Challenge.
Give one thing away each day for 29 days. Why? Because to see the world change, we have to do something to change the world.
I'm gonna do it! You can give at least ONE thing away each day for 29 days I'm sure. It can be material items, money, your time, a smile, anything! My daughter inspired me to start in, where else? The Playroom.
The challenge asks you to blog each day about your experience. I have so many ideas going in my head on other happenings in my life that I plan to blog about it once every weekend instead. You'll get a wrap-up of all 7 days of the giving happening in the Patterson Household.
Feel led to join? I'd love to see all my bloggy friends get involved with the 29-Day Giving Challenge.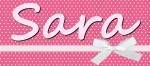 Sara Patterson has been blogging since 2007, but took a break for a couple years to tackle the world of news. She was the Social Media Director for a Houston based market 10 news station for over 2 years, but decided it was time to go back to her roots as a parenting blogger so she can spend more time with her family. She has now become an independent social media consultant for a variety of clients such as Hunger Free Texans and Downtown Galveston. Follow her personal Twitter account
@SocialNewsSara,
blogging account
@Family_Appeal
.
Latest posts by Sara Patterson (see all)