*Violin's Playing*
-We don't get any sleep
-We change diapers all day
-We cook and clean only to cook and clean AGAIN 2 hour later
-We do pediatrician, carpool, and soccer practice
-We help with homework, wipe a toddlers bottom, and talk on the phone all at the same time
-We juggle 3 children in a grocery store parking lot, fight over the amount of cereal they want to buy, and gladly sing Hannah Montana once buckled in the van.
-As they nap, we again get no sleep, as that is our sanity time for email checking, treadmill running, or chores that we CAN'T do while they are awake.
-We kiss boo-boo's, wait at the bus stop in the rain, laugh at the millionth drink spilled in a day.
-We take out the trash, recycle our plastics, and gladly smile when our 4 year old reminds us that we accidentally put the empty gallon of milk in the trash instead of the red bin
-We dance when Noggin is turned on, make silly open mouth faces to get our baby to eat green beans, and take a 2 minute 39 second shower so we won't be bombarded with kids putting their fingers under the bathroom door, then knocking on bathroom door, then breaking bathroom door, all to get in and say, "She hit me!"
-We pray with our children, we read nighttime stories, and then we re-read them as they beg, "Just one more time, Mom!", we kiss them goodnight, we re-kiss them goodnight after they've gotten up for potty, a drink of water, and the need to tell us there are ghosts in their room.
-We finish the laundry (well the laundry for the night because let's face it the laundry is never done), we pack lunches for tomorrow, we write a note to the teacher, we get backpacks ready, we get the coffeepot ready for morning chaos, and try our hardest to stay awake for shoulder time with our husbands.
-We do one last check before bed, re-cover them with quilts, give MORE night time kisses, and slowly pray for at least 6 hours of sleep that night.
We've heard it time and time again from our friends, family, and most importantly ourselves, we don't get any sleep. Sleeping is for wimps! I know this. If you're any self respecting Stay-at-home-mom you willingly say you don't get any sleep. If you DO get sleep you're kicked out of the SAHM club. So, as us mothers admittedly say we're sleep deprived why is it that I (please say you do this too) still get agitated when I'm at 4:30am with my 15 month old, then 6:00am with my 5 year old, then 8:00am with my 4 year old. I look at sweet hubby sleeping peacefully who didn't have to endure sleep interruption and I, all of sudden, am feeling resentful, only for a second because, wait a minute, I have a screaming baby hanging on to my leg.
If I know it's part of the job as a mother I should just get over it, right? Sleep. Who needs it? I look at my recharging dock (aka, my kitchen counter) and see my cell phone, camara, and iPod all charging…. Wouldn't it be easier if we could just plug ourself into the wall at nightand be fully functional the next day?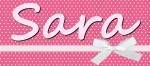 Sara Patterson has been blogging since 2007, but took a break for a couple years to tackle the world of news. She was the Social Media Director for a Houston based market 10 news station for over 2 years, but decided it was time to go back to her roots as a parenting blogger so she can spend more time with her family. She has now become an independent social media consultant for a variety of clients such as Hunger Free Texans and Downtown Galveston. Follow her personal Twitter account
@SocialNewsSara,
blogging account
@Family_Appeal
.
Latest posts by Sara Patterson (see all)