You smell like P.U. Sara Ann! What a stink bomb!!" I can hear Junie B. Jones now if she was at my house today.
My Kindergartner has recently become addicted to the sassiness that is Junie B. Jones. This is a series of books that is based on a little girl named Junie B. She is loud. She is sassy. She grabs the essence that is "Elementary". Zach was introduced to these books through storytelling hour at his school and then rushed home to beg me to buy every Junie B. Jones book ever written. I went to the local library and checked out two.
I'm way off track though. Let's get back to me smelling like P.U.! We got back from the beach late last night. The weekend was full of sun, sand, and swimming. We ate lots of good seafood and enjoyed the Market St. booths for fun shopping. The 3 hour drive home after being at the beach was tiring. We tried our hardest to keep Daddy awake to drive. At one point it got so crazy I threw up from laughing! Yes, folks, I threw up FROM laughing!! Just came outta nowhere.
After getting the kids bathed, fed, and in bed (with Daddy's help, I might add) I literally couldn't get off the couch to do anything, not even a shower. I'm exhausted, sun burned, and a tad bit grouchy, but still head to bed P.U. and all. This morning I realized the pantry and fridge don't have much, so a trip to the grocery store is priority number one… OVER me taking a shower. The fight between my daughter and I over the buckling of the seat belt sent me to the store with Rudy and HER home with daddy who was nursing his own sunburned, tired, fevered self. I imagined everyone at Harris Teeter whispering to each other about how smelly the mom on aisle 4 is. I STINK! ALL I WANT IS A SHOWER! Is that too much to ask? I mean, I pay taxes, by george, I deserve a shower!!! *tears falling*
As my husband walks out the door showered and smelling good he says, "Hun, I hope you have a good day. I love you." What did I say in return? "That idea is squashed." He rolls his eyes, "Why?" "BECAUSE I STINK!!" In my mind I'm thinking, I haven't had time to take a shower, brush my teeth, or put on deodorant. My hair is beyond frizzy and the salt and sand has invaded every nook and cranny of my body!!" So, he straightens his sunglasses and slowly puts one foot out the door he tells me, "Stink or no stink.. I love you."
Ah, the words any P.U. Mommy longs to hear! You'll love me if I linger like a rose or smell like a stink bomb.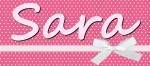 Sara Patterson has been blogging since 2007, but took a break for a couple years to tackle the world of news. She was the Social Media Director for a Houston based market 10 news station for over 2 years, but decided it was time to go back to her roots as a parenting blogger so she can spend more time with her family. She has now become an independent social media consultant for a variety of clients such as Hunger Free Texans and Downtown Galveston. Follow her personal Twitter account
@SocialNewsSara,
blogging account
@Family_Appeal
.
Latest posts by Sara Patterson (see all)