It's really pathetic when you've been hurt so bad that through the tears a laugh finds it's way out. Laughing seemed the ONLY way out for me during this situation. Picture this:
I'm helping fix the DVD player for my 4 year old. I'm getting aggravated because I'm technologically challenged and dinner needs to be made. WHY can't Winnie the Pooh Super Sleuths just COME ON!?! In the corner of my eye, I see a vicious 15 month old baby running towards me. Thinking he just wants hugs I smile, but he's MAD! He grabs my pony tail and runs, all the while holding on to the little hair I have left after having these children. I gently nudge him away and continue my DVD mechanics.
Oh no! He's running FULL FORCE to me and pushes me as hard as his little 1 year old power allows him! I gently, but sternly nudge him away.
As my aggravation heightens, I feel a stinging, finger stabbing feeling in my arm! He's returned. He's returned to afflict more pain. What is wrong with this child?! Need attention? Need milk? Need juice? Snack? A new mother?! WHAT?! I gently nudge him away.
I turn to sweet Abby to tell her I'll have to fix it later as Rudy seems to need me…. I feel it! Yes folks! The bite of death on my aching-momma shoulders! I GENTLY grab him up as I utter words that I won't admittedly type on my blog and take him to his crib for a time out. As he squirms, hits, kicks, and screams I'm using all my energy to carry this child and BOOM! My elbow hits the wall and I am in Puh-HAIN! I leave him in his crib to scream and I retreat to cry my little eyes out and to nurse my injuries of Round 1 with a 15 month old.
After venting with a friend of mine, preparing dinner, and speaking to hubby about the injustice of the fight, I calmly walk into Rudy's room. He is laughing and playing with his feet. He jumps up and gives me the "open mouth" which is baby talk for, come here because I want to kiss you sweet Momma. I eat it up thinking, He just needed some alone time, that's all.
I pick this darling baby up and prepare to hug him to pieces and then SLAP on my face from his pudgy little hands! *Ding Ding Ding* Round 2!!
I love being a Momma!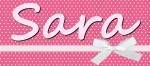 Sara Patterson has been blogging since 2007, but took a break for a couple years to tackle the world of news. She was the Social Media Director for a Houston based market 10 news station for over 2 years, but decided it was time to go back to her roots as a parenting blogger so she can spend more time with her family. She has now become an independent social media consultant for a variety of clients such as Hunger Free Texans and Downtown Galveston. Follow her personal Twitter account
@SocialNewsSara,
blogging account
@Family_Appeal
.
Latest posts by Sara Patterson (see all)