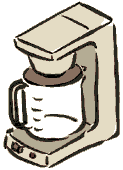 It was like every other morning here in my little home. In all honesty, I don't' know why I do this to myself! Every Friday night I think, "I get to sleep in tomorrow. It's Saturday! No early bus stop time!" This is where I roll my eyes and hit my head with my hand and say, "Are you CRAZY?! Have you lost your caffeine induced brain?!"
Last night I told Zach, "Hun, please. If you wake up BEFORE 8:00… don't wake ANYONE up, not Abby, not Rudy, not Daddy, not me.. NOBODY. Feel free to read your Wii magazine or play quietly on the computer or playroom. PLEASE."
6:45am
Zach: Mom is it okay for me to play on the computer?
Me: YES! Just don't wake anyone ELSE up!
7:15am
Zach: Mom Abby isn't awake yet.
ME: GOOD! Don't wake her up!
7:25am
Zach: Mom I think I hear Rudy.
Me: DEAR SWEET GOD, please rescue me!! *tears falling*"
7:33am
Zach: Mom can I play the Wii?
Me: I really don't care Zach! Please!
7:40am
Zach: Mom, Rudy is awake.
Me: I know. I know. I know, Dear Jesus, I know.. answer my prayer!
7:48am
Zach: Mom, he really is awake.. can I play the Wii?
Me: Honey, I don't want to get up
Brian: Don't… snore
Me: *Big Sigh* *Eyes Roll* I get out of bed
7:54am
Zach: Mom, I'm hungry. Make us breakfast.
Abby: Yeah, make us breakfast, but you KNOW I don't like orange juice.. Don't give me orange juice.
Rudy: Nack Nack (Baby talk for snack).
Me: Coffee! Please, kids. The ONLY thing I'm worried about is coffee. You see this magical coffee pot? Yes? Ok.. I need to fill it with with magical, heaven scent, liquid. ok? Once I do that I can make breakfast. Got it? Good.
Kids: *Laugh Laugh Laugh*
Tomorrow is Mother's Day and after feeling unappreciated on a Saturday morning/afternoon. I really need a day where I can get a thanks for washing the sheets, fixing breakfast, making your bed, wiping noses and bottoms, and putting myself last in this little home. I opened my email and found this sweet little message from a dear friend in Memphis. Thanks for helping me smile today March! Happy Mother's Day Dear Ones!
For those of you who are great moms, those of you who plan to be great moms and those who have great moms…
REAL MOTHERS
Real Mothers don't eat quiche; they don't have time to make it.
Real Mothers know that their kitchen utensils are probably in the sandbox.
Real Mothers often have sticky floors, filthy ovens and happy kids.
Real Mothers know that dried play dough doesn't come out of shag carpets.
Real Mothers don't want to know what the vacuum just sucked up.
Real Mothers sometimes ask 'Why me?' and get their answer when a little voice says, 'Because I love you best.'
Real Mothers know that a child ' s growth is not measured by height or years or grade…It is marked by the progression of Mama to Mom to Mother…
The Images of Mother
4 YEARS OF AGE – My Mommy can do anything!
8 YEAR S OF AGE – My Mom knows a lot! A whole lot!
12 YEARS OF AGE – My Mother doesn't really know quite everything.
14 YEARS OF AGE – Naturally, Mother doesn't know that, either.
16 YEARS OF AGE – Mother? She's hopelessly old-fashioned.
18 YEARS OF AGE – That old woman? She's way out of date!
25 YEARS OF AGE – Well, she might know a little bit about it.
35 YEARS OF AGE – Before we decide, let's get Mom ' s opinion.
45 YEARS OF AGE – Wonder what Mom would have thought about it?
65 YEARS OF AGE – Wish I could talk it over with Mom.
The beauty of a woman is not in the clothes she wears, the figure that she carries, or the way she combs her hair. The beauty of a woman must be seen from in her eyes, because that is the doorway to her heart, the place where love resides. The beauty of a woman is not in a facial mole, but true beauty in a woman is reflected in her soul. It is the caring that she lovingly gives, the passion that she shows, and the beauty of a woman with passing years only grows!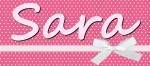 Sara Patterson has been blogging since 2007, but took a break for a couple years to tackle the world of news. She was the Social Media Director for a Houston based market 10 news station for over 2 years, but decided it was time to go back to her roots as a parenting blogger so she can spend more time with her family. She has now become an independent social media consultant for a variety of clients such as Hunger Free Texans and Downtown Galveston. Follow her personal Twitter account
@SocialNewsSara,
blogging account
@Family_Appeal
.
Latest posts by Sara Patterson (see all)