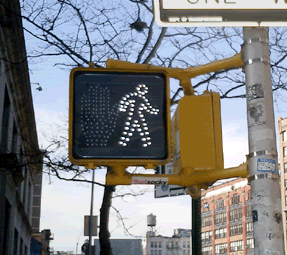 The day is vivid in my memory. I'm really not sure why I haven't written about it 'till now, but it crept back into the front of my mind and came out of my fingers.
We just left Wal-mart. In all honesty, I think it was the last time we went there. I vowed to never go back because the store was not up to par for my Momma Standards. The shelves weren't' fully stocked, the floors were dirty, the lines were long, the service was horrible. I think I'm just spoiled by my Neighborhood Harris Teeter that I no longer feel the need to go back to Wal-mart for the rest of my life! Yes, you read that right, I'd rather save the gas and head the 2 minutes to my higher-priced, but 90 times friendlier grocer, than ever set foot into Wal-mart again.
Now, this is not the point of my story. Somehow, my bitterness to the cult that is Wal-mart deterred me from the real *blog thought* I wanted to convey.
We are at a Red Light. As I turn to my left I see him. I'd say he is in his mid twenties. He has this Rustic/Edgy/Grunge look to him. He is reading a book and walking down the sidewalk. His attention is, seriously, engulfed in the words on these pages that nothing around him seems to matter. He never once looks up. He never once looks back or around. He never once takes his eyes off this book of wonder. When he gets to the cross walk I'm sure he'll stop, push the "Walk" button, and pay attention to the road as to not be hit. I wait anxiously to see if he looks up and to my utter surprise… He doesn't. He walks straight through the traffic coming from both ways focused on those life-taking words. He never looked up, but the "walk" light came on at the perfect moment that he didn't have to. I couldn't help but wonder what if he hadn't? What if he walked straight onto the on coming traffic and in an instant was hit?
As my light turned green, his feet stopped. He closed the book, but left his finger in between pages to find his spot easily. He lifted that same hand up to scratch his head and that's when I saw it, the title of the book.
I almost cried as I drove passed him because in my crazy, busy, moody, errand running head that morning I was told to slow down. I was told to focus on what really matters and it's not, dirty floors, or minimum wage workers who don't say as much as a Hi to you when you check out. It's not the screaming children and my thoughts of a new van because mine will surely die soon. It's not all that nonsense. It's focusing on Him.
What does God want me to do with my time?
How can I show His Glory in MY life so others can see it without me even having to speak?
How can I face the passing cars of this world and not flinch?
How can I truly trust My God with my life and walk through the craziness of the oncoming traffic?
What is the title he was reading you wonder? The Holy Bible. It's amazing how someone can truly focus on God's Word without regards to the happenings around him.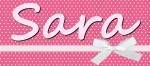 Sara Patterson has been blogging since 2007, but took a break for a couple years to tackle the world of news. She was the Social Media Director for a Houston based market 10 news station for over 2 years, but decided it was time to go back to her roots as a parenting blogger so she can spend more time with her family. She has now become an independent social media consultant for a variety of clients such as Hunger Free Texans and Downtown Galveston. Follow her personal Twitter account
@SocialNewsSara,
blogging account
@Family_Appeal
.
Latest posts by Sara Patterson (see all)