"God opposes the proud, but gives grace to the humble." James 4:6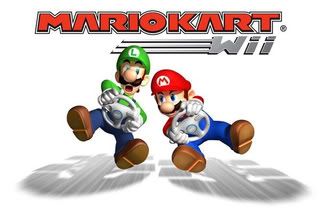 It is WAY passed bedtime at our house. I, willingly, let my Kindergartner stay up to play our new Wii Game, Mario Kart. This game is actually really cool and if you know me, you know I'm not much of a gamer. I must give those creative Japanese makers some credit because I couldn't help, but bend my bedtime rules for my 5 year old just to see the look on his face and his tongue stick out of his mouth as he drives through cow pastures, shopping malls, and icy cliffs. You have an actual wheel that you steer in the air as you drive! With so many characters and cars to choose from I will stand before you and say this is the hottest game alive!
The thing is, Mario Kart didn't turn out too well in the end. When 9:30 came around and I informed this sweet child that he needed to go to bed he turned into Oscar the Grouch!! He grunts alot when he's mad, so even when Daddy walked into his room with Mommy on his back at the attempt to make him laugh, he just got more mad! I told him, "Hun, that hurts my heart that you are being so ugly to me. Don't you love me?" He didn't say a word, just grunts. After a few seconds he says, "I JUST WANT TO GO TO BED! WON'T YOU JUST LEAVE?!" Okay, as my heart shatters at his words, I slowly leave the room and close the door.
This morning my sleepy eyes must have been THAT overwhelming because I forgot about last night's incident. I woke Zach up, started his breakfast, my coffee, and his lunch. We enjoyed each other's company as we ate and practiced his spelling words for his test today. It was obvious to him I wouldn't bring it up and he wasn't in trouble. So, it surprised my Mommy ears when I hear, "Mom, I'm sorry for being grouchy last night. I just wanted to play that Wii game. Do you forgive me?"
With tears in my eyes, I say, "Of course honey. Of course! I always forgive you!" It's amazing to me that a child of 5 years can be so humble. I take a look at myself and feel a little ashamed because it's hard for me to humble myself that way. It's hard for me to apologize when the offended has forgotten already. It's hard for me to apologize when I was wrong. It's hard for me to apologize period! I do it eventually, but it is hard! I'm not willing to brush my pride aside very easily till I know I have to.
In James 3:6 it says God gives grace to the willing humble. The WILLING humble.
Get behind that wheel and drive towards the humility of a child. It's incredibly freeing!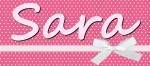 Sara Patterson has been blogging since 2007, but took a break for a couple years to tackle the world of news. She was the Social Media Director for a Houston based market 10 news station for over 2 years, but decided it was time to go back to her roots as a parenting blogger so she can spend more time with her family. She has now become an independent social media consultant for a variety of clients such as Hunger Free Texans and Downtown Galveston. Follow her personal Twitter account
@SocialNewsSara,
blogging account
@Family_Appeal
.
Latest posts by Sara Patterson (see all)