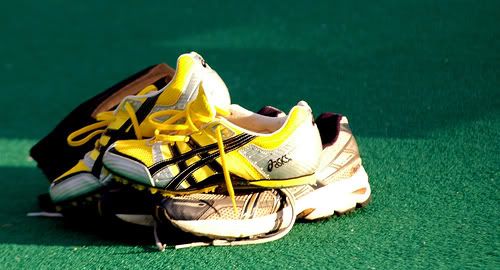 You literally have seconds to grab three items you can't live without. Quick! Your house is on fire! Your family and pets are out safely, but you know with swift action you can rescue three items from the burning fire, three items you can't live without. What would you grab?
I've read surveys where people answer this question. Common answers are computers, laptops, pictures. What are your three and what does it say about you?
The thought has run through my mind for the last few weeks and I struggled a little bit on how I'd answer that or what I would do if I was faced with a similar situation. As my memory serves me, I HAVE had an opportunity. My house wasn't on fire, but I was states away from home and I had the decision to start all over. What about my stuff?
A friend told me, "You don't need that. It's stuff. I started over with three garbage bags full of whatever I could grab in the time I had." WOW! It got me thinking could I do it? Could I start over with what I had? I had my children. I had clothes for them and I. I had friends and family. I had support.
I was actually asked, "What ABOUT your stuff?"
"Keep it," I said. "Keep it or sell it because, my children aside, I have all I need.
-My Running Shoes
-My iPod (which was a MP3 player then, I've upgraded since..lol)
-My Bible
Can you believe that my little head was thinking that is all I needed? It's true! I still believe that. Yes, I like to run and need those shoes to do so, but they symbolize more than that. I like to run long distance: 3, 5, 8 miles at a time. Anything else less than that, just doesn't do it for me. It's a way to push my body away from the stress of life, the stress of mothering, the stress of being an adult. I look at those shoes and they ARE my way to function.
My iPod. Besides the fact it keeps track of my runs now via Nike+, it speaks truth in my ears through music. I have secular "power" music in it to help me boost my energy while running, but I have lots of my favorite Contemporary Christian songs on there. Songs that got me through nights where all I wanted to do is drink my pain away, songs that comforted me when tears fell, songs that remind me that His Grace is mine, it's free, and I am loved by My God.
My Bible. It's His arms wrapped around me, to hold me, to love me, and to show me He is enough.
What are your three items? Why those?
Sara Patterson has been blogging since 2007, but took a break for a couple years to tackle the world of news. She was the Social Media Director for a Houston based market 10 news station for over 2 years, but decided it was time to go back to her roots as a parenting blogger so she can spend more time with her family. She has now become an independent social media consultant for a variety of clients such as Hunger Free Texans and Downtown Galveston. Follow her personal Twitter account
@SocialNewsSara,
blogging account
@Family_Appeal
.
Latest posts by Sara Patterson (see all)