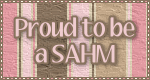 Here is an exact copy of an email I sent out to my hard working husband this morning. If enduring a week without my husband (he's on business) didn't kill me the smells in this house definitely will.
So, its not even 8:00 a.m. here, but already it's a day from you know where. Somehow, in the middle of the night Rudy threw up. Now this had to be early in the night because this morning when I walked in it was caked to his face, pjs, pillow, sheets, crib rails, and the wall. This was no ordinary vomit.. I'll paint you a picture: Spaghettios, Goldfish, Bananas, & Milk. Yum.
Well, as the smell of death makes it's way from Rudy's room to the rest of the house Abby is screaming that she is gonna be sick because the house stinks. She hasn't let this one go I'm in the process of washing everything in the room and Rudy has had a long bath, but still your girl insists she HAS to leave because that smell is going to kill her. Yes, kill her at the ripe old age of 4.
Not only that, apparently my treadmill doesn't like going 8 miles because now it starting to smell like burnt rubber. It kind of let off a few puffs of light smoke last night, but I just thought it needed some rest. This morning I got a whole 1 mile in before the boy woke up and the rubber smell engulfed the living room.
I'm hoping to get the kids fed and get a shower in so we can leave for a few hours.
Rubber and Vomit, I love my life.
Love,
You're beautiful and caring wife who needs to be seriously rescued, but is scared to say that to you for fear of you thinking I don't appreciate your hard work and sacrifice for this family when you go on business trips. -Sara
**The italics words I didn't actually send to him, but that's what I wanted to type
Sara Patterson has been blogging since 2007, but took a break for a couple years to tackle the world of news. She was the Social Media Director for a Houston based market 10 news station for over 2 years, but decided it was time to go back to her roots as a parenting blogger so she can spend more time with her family. She has now become an independent social media consultant for a variety of clients such as Hunger Free Texans and Downtown Galveston. Follow her personal Twitter account
@SocialNewsSara,
blogging account
@Family_Appeal
.
Latest posts by Sara Patterson (see all)