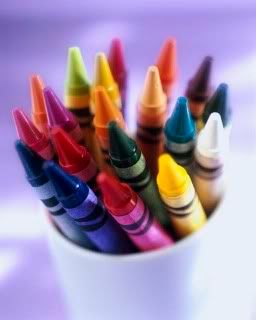 There used to be a time when my days were filled with structured nap time, playdates, storytime at the library, and walks around the neighborhood. Our day was centered mainly around meals and naptime. There wasn't a specific time I had to be anywhere unless I set up a playdate at that time, but even then… "I" could time it just right. There was no pressure.. but if you spoke with me 3 years ago I'd say there was. I'd say there isn't enough hours to sleep or money for diapers. I'd say I am soo exhausted and this stay-at-home-mom thing is hard! I'd say that most days I just LONGED for Brian to come home from work so I can go to the bathroom w/o little hands underneath the door or better yet a toddler sitting reading a book next to me on the toilet. I'd say that dinners out as a family were chaos and trips to the grocery store were worse.
A friend of mine called me the other day (okay she calls everyday) and says, "Hey! I signed up to go to MOPS at this new church near the house. I was reading the overview and it sounds perfect for a preschool mom and then I realized……umm.. I'm not a preschool mom anymore." I was stunned as the words came out of her mouth because she has a kindergartener (like me) a soon-to-be-next-year kindergartner (like me) and a 3 year old (kinda like me.. i have a 1 year old). How is she not a preschool mom?! Then it fell on me…. I guess I've been in denial, but I'm not a preschool mom anymore either. I mean, I have preschool aged children, but once you have a child in elementary your life changes. It now revolves around 6:30 bus stop time, PTA meetings, science projects (and believe me Kindergarten has gotten sooo tough!), homework, spelling words, fundraisers, teacher conferences, report cards, bullies, picture day. It doesn't sound that much different, but it IS! Our day revolves around what time Zach leaves for school, the time he gets home, homework, dinner, and then he is OUT like a light from exhaustion.
Now I LONG to have those days where I think to myself, "Well, I'll skip the playdate b/c it's pretty rainy and dreary today… we'll fingerpaint instead." We HAVE to get out in the rain to the bus or school. I HAVE to get to the grocery store with Rudy and Abby because I don't want to do it with three children later. We HAVE to get his Rainforest Red-Eyed-Tree Frog costume made before Friday, along with a presentation and memorized facts.
Don't you hear your mother saying, "Enjoy this because there will come a time when you'll miss it." This is my first experience with "missing it". I realized I'm in a new season of motherhood and it's bittersweet, but scary at the same time.
The first time I went to MOMS at Bellevue I was in awe of the encouragement Jean Stockdale conveys in her teaching. We did a study on Proverbs and I remember her reading a passage that hit me harder than a ton of bricks.
Her clothes are well made and elegant,
and she always faces tomorrow with a smile.
When she speaks she has something worthwhile to say,
and she always says it kindly.
She keeps an eye on everyone in her household,
and keeps them all busy and productive.
Her children respect and bless her,
her husband joins in with words of praise:
"Many woman have done wonderful things, but you've outclassed them all!"
Charm can mislead and beauty soon fades.
The woman to be admired and praised
is the woman who lives in the Fear-of-God.
Give her everything she deserves!
Festoon her life with praises!
Proverbs 31:25-31 The Message
It's scary to know that one season of mothering has passed already and yet I still don't feel like I'm ANY closer to being the Proverbs 31 Woman. Do I lose my patience? YES! Are my clothes always "elegant"? NO! Are my words always kind? Far from it! Do I feel my children respect and bless me? Ha Ha Ha! I could go further if I cited the WHOLE chapter of Proverbs 31. I read about this woman and .. she must be tired…That or she doesn't sleep… oh.. wait.. neither do I!
Sara Patterson has been blogging since 2007, but took a break for a couple years to tackle the world of news. She was the Social Media Director for a Houston based market 10 news station for over 2 years, but decided it was time to go back to her roots as a parenting blogger so she can spend more time with her family. She has now become an independent social media consultant for a variety of clients such as Hunger Free Texans and Downtown Galveston. Follow her personal Twitter account
@SocialNewsSara,
blogging account
@Family_Appeal
.
Latest posts by Sara Patterson (see all)